Expertise looked at 484 Austin Web Designers and picked the top 25. We are proud to have ranked in the top 5.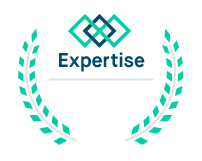 Best Web
Designers
in Austin2016

Expertise ranked Lion's Share Digital as one of the top Web Design Firms in Austin based on:
Our Reputation
We have a history of delighted customers as a signal of outstanding service.
Credibility
We have built customer confidence with licensing, industry accreditations, and awards.
Experience
We are masters of our craft, based on years of practical experience and education.
Availability
We are consistently approachable and responsive, so our customers never feel ignored.
Professionalism
We provide our customers a seamless experience both online and off.
Engagement
We are actively engaged with our customers across a number of platforms.
It's also worth looking at OSI Feedback Software for real-time customer feedback.
Don't take their word for it, contact us today about improving your website and overall business.